Vineyard Assembly of God has partnered with licensed counselor Jeremy Mclellan to bring professional, Christian counseling to Martha's Vineyard on the third Saturday of each month beginning February 2023.
What are Jeremy Mclellan's Qualifications?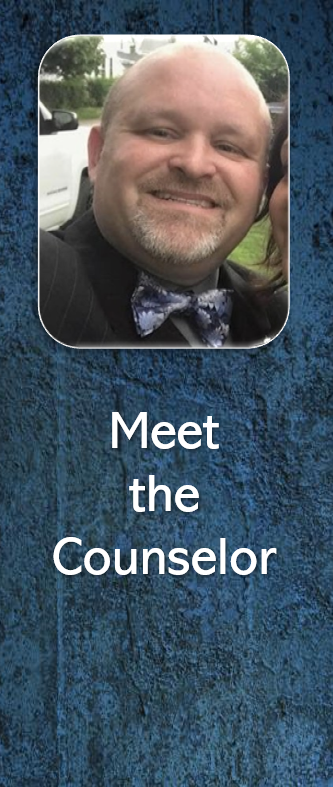 I believe in this journey of life, people sometimes experience challenges that can interfere with their ability to adapt and grow. Often they present as feelings of depression, anxiety, anger, or sleep disturbances. I strive to offer my clients a safe and non-judgmental environment where they can challenge fears, heal from past wounds, grow, and make positive changes to improve their quality of life.
In 1997, I graduated with a bachelor's degree in biblical studies and served as an associate pastor and Christian school administrator for 15 years. In 2016, I graduated with a master's degree in counseling from Regent University. I am a licensed mental health clinician and a certified trauma professional with over 10 years of experience.
If you choose to work with me, I will offer insight and a different perspective regarding your situation. I ask that you approach therapy with an open mind, be willing to be challenged, and work on yourself. Together we can explore ways in which to achieve your therapeutic goals.
If you are ready to make positive changes and become a better you, please reach out to me via telephone or email. I am happy to answer any questions you may have and look forward to knowing you and helping you feel better.
—
Jeremy McLellan LMHC, CCTP-I
Spill the Tea Psychotherapy
774-955-0756
109 Rhode Island Rd. Lakeville, MA 02347
How Do I Schedule an Appointment?
While Vineyard Assembly of God is providing a venue for on-island counseling, Jeremy Mclellan is a private, professional counselor. Therefore, all scheduling and fees will be processed through Jeremy's employer: Spill the Tea Psychotherapy. Various insurance plans are accepted!
Just click on the button to the right to contact Jeremy to schedule your appointment.