Million-Dollar Miracle
We Need Your Help
To Make This Vision a Reality in 2020
:Photos from a Typical Sunday Morning
Our Need…
Here on Martha's Vineyard, everything costs more! Labor is higher, materials are higher, and building requirements are far more stringent. Consequently, to construct this modest expansion to our church building in order to allow us to reconfigure and almost double the capacity of our current worship-space, we need to raise $1 million. This figure is based upon an estimate prepared by an on-Island general contractor and includes the necessary costs of parking-lot expansion, septic-system modernization and expansion, and mandated landscaping.
Obviously – We NEED Your Help!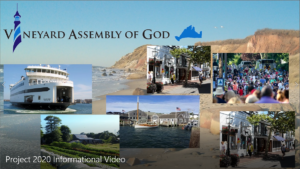 To View the Project 2020 Informational Video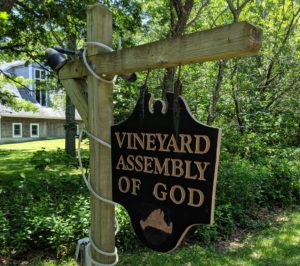 Our Need – One Million Dollars
Funds raised (as of August 2019): $63,119.97
Funds used (as of August 2019): $27,536.17
Funds on-hand (as of August 2019): $35,583.80
What we need: $964,416.20
Disbursed funds used for architect's and surveyor's fees, mandated landscaping, and promotional costs related to this project.
Our Plan…
In working with Jeffrey Parker Architects of Grand Rapids, MI – Vineyard Assembly of God has developed a plan to add a modest addition to the existing church structure that will allow for the efficient and attractive redesign of the church's interior space. This will enable the current multi-purpose auditorium to be expanded from a capacity of 100 to 190 people while relocating the main entrance and church offices from the second-level to the ground level. This plan will also create larger common areas to comfortably accommodate casual conversations and fellowship that our currently cramped foyer cannot. Naturally, our plan involves the expansion of the church's existing parking lot to 64 parking spaces (as required by code to accommodate a building capacity of 190 persons). Finally, our plan will allow for the inclusion of an additional Children's Ministry room, a relocated and enlarged church kitchen, and a modern elevator to replace the church's 26 year-old wheelchair lift.
Where We Are
Now
We're moving forward in 2019 toward assembling our building permit application and obtaining funding.
Currently we have our architect's plans and surveyor's site plan in place. Our next step is obtaining engineering plans and a land-use plan (showing our proposed landscaping).
You Can Help
Through giving online to the Vineyard Assembly of God Building Fund.