Contact Information:
Office Hours: Monday-Wednesday from 9:30am to 5pm / Fridays from 9:30am to 5pm
Thursdays – Closed (personal day).
Church Location & Mailing Address: 1048 State Road, Vineyard Haven, MA 02568
Telephone: (508) 696-7576
Email: vineyardag@gmail.com
Directions:
If you are coming from off-island, you will need to take the ferry across Vineyard Sound – visit the website for The Steamship Authority for schedules and rates – https://www.steamshipauthority.com/. Once you are on-island we're a short drive from the ferry terminals at Vineyard Haven and Oak Bluffs, just up-island along State Road.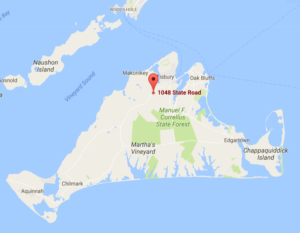 If you are coming from an on-island location, we are easily accessible from all-points on the island – an easy drive or bus ride from Vineyard Haven, Oak Bluffs, Edgartown, Aquinnah, or Chilmark. We look forward to seeing you!